In the NFL, anything can happen, but the odds of making the playoffs drop substantially when a team finds itself in an 0-2 hole to start the season. Since the 2002 merger, just 11% of franchises that began their seasons with two straight losses have made the playoffs. For teams on the verge of that second loss this week, that stat is...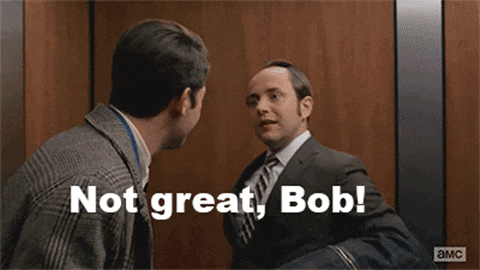 With one week in the books, half the league is winless, and even though the playoffs are expanding to seven teams in each conference, there isn't room for everybody. 
Here are five squads that face the most pressure to win in Week 2. 
5. Houston Texans
The Texans are no strangers to brutal starts. Back in 2018, they lost their first three games before going on a nine-game winning streak, ultimately making the playoffs. The Texans have advanced to the postseason four out of the last five years, and with the talented Deshaun Watson under center and a cadre of weapons, plus a defense headed by J.J. Watt, the playoffs are the standard.
Watson has historically won about 63% of his career games, and he's blossomed into a top-five QB in the league. Last season, he threw for 3,852 yards and 26 touchdowns on a 67% completion rate. If the Texans miss out this season, coach Bill O'Brien might have to finally give up his general manager duties. 
4. Philadelphia Eagles
It has been over three years since the Eagles won the Super Bowl, but they still have enough talent to make a playoff run. Coach Doug Pederson, Carson Wentz and a strong defensive line remain. So far, the story of the Eagles this season has been injuries. 
The Eagles have lost two starting offensive linemen in Brandon Brooks and Andre Dillard for the season, and have multiple guys banged up. Ascending star running back Miles Sanders missed Week 1, and Lane Johnson still isn't 100%. A tough matchup with a revamped Rams squad awaits.
3. San Francisco 49ers
If you make the Super Bowl the previous year, the playoffs are the bare minimum expectation. After losing Week 1 to the terrifying Kyler Murray-led Cardinals offense, the 49ers are banged up themselves. Star corner Richard Sherman is set to miss a few weeks, and their entire receiving core — including tight end George Kittle — is nursing various ailments. 
They're set to play the Jets in Week 2, and let's just say people should start panicking if they can't beat them. Under coach Adam Gase, the Jets have been one of the worst teams in the league, and even though Jimmy Garoppolo and Co. are hurting, there is no excuse for losing to this team.
2. Dallas Cowboys
There is always a special spotlight on the Cowboys, and after a primetime loss to the Rams, the pressure is already on in Big D. Thankfully for the 'Boys, the Falcons are still an incredibly weak defensive team, and Dallas should be able to destroy them with their supercharged passing attack.
With the amount of offensive talent Dallas employs in Dak Prescott, Ezekiel Elliott, Amari Cooper, CeeDee Lamb and Michael Gallup, an 0-2 start would be a tough look for America's Team. Coach Mike McCarthy has a proven track record of winning. The defense might not be anything to write home about, but there's enough pass-rushing talent with DeMarcus Lawrence and the rejuvenated Aldon Smith to beat the Falcons. 
1. Tampa Bay Buccaneers
Even though Tampa Bay didn't make the playoffs last season, everything changes with. Tom Brady in town. Brady has made the playoffs 11 straight seasons, and his offensive arsenal is absolutely stacked with Chris Godwin, Mike Evans, OJ Howard and Rob Gronkowski, plus a somewhat sturdy offensive line. The defense has a scary front-seven with Ndamukong Suh, Lavonte David, Devin White and last year's sack leader Shaquil Barrett.
Expectations are rightfully through the roof, and with a winnable matchup against the Carolina Panthers on Sunday, going 0-2 can't be an option for this team. 
Photo: Getty Images