NFL
August 12, 2020
BY Lance Cartelli
'Hard Knocks: Los Angeles' Premiere: Chargers Recap
If you were looking for football on the first episode of Hard Knocks: Los Angeles then you were probably disappointed with the Chargers and Rams' premiere on the hit HBO show. But if you paid $15 a month for HBOGOMAXNOW, or whatever it's called, to see the procedures NFL teams are taking to prepare for the strangest season ever, then you were probably pleasantly surprised by the debut episode.
Whether you liked it or not, the Hard Knocks premiere is the unofficial start of the football season. This year's entry will be split between the two Los Angeles teams, so we're doing the same. 
For our Rams recap, click here.
CHARGERS ZOOMING CAMP
One of the biggest takeaways from the start was just how eerie it was to see spaces that are usually filled to the brim with massive men completely empty and just how much the teams rely on Zoom. I joked a few weeks ago that Hard Knocks: Los Angeles would just be an hour-long Zoom meeting. 
But I don't think anybody was prepared for that many Zooms. We didn't even see a player hit the football field until nearly 23 minutes into the episode. 
However, the opening Zoom was the biggest as Chargers coach Anthony Lynn revealed to his team — and millions of viewers at home — that he contracted the coronavirus. 
It was a sobering moment for anybody who watched and one that needed to be shown. Unlike Raiders coach Jon Gruden, who pranked his team by saying he tested positive for COVID-19, Lynn actually had it. The shocking reveal should help Lynn reinforce how serious the virus is and be able to use it as a way to help prevent his players from being irresponsible this season. 
That wasn't the only important Zoom meeting. Outside of Jalen Ramsey's annoyance, the Chargers held a social justice team meeting. It was a fascinating look behind the scenes of the differing views between players, coaches and staff, but also that they really are a family who accepts each other for their beliefs. It's an encouraging sign for a team that needs to bond together despite practicing social distancing. And with a fair amount of roster turnover — including a new starting quarterback — the Chargers might take longer to connect than other teams. 
"Do you really poke the brain?"
The theme of the episode — and of 2020 — is the coronavirus. We saw how the franchises are preparing for training camp and the upcoming season through renovations that encourage social distancing. 
And we also got to see grown men freak out over getting tested for the virus. 
Who would've thought that a nose swab would be NFL players' Kryptonite? 
Despite being warned that it's not painful, players, for the most part, weren't buying it. 
Here's how one player responded when the nurse said "it's not going to hurt."
It's never good when NFL players are going full-Jim Halpert from The Office.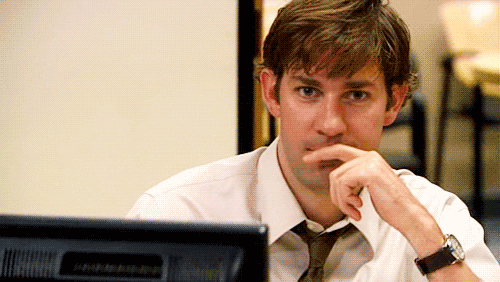 Bosa Gets the Big Bucks
While Hard Knocks was short on football and drama, we did get to see some stellar moments from arguably the Chargers' best player: Joey Bosa. 
The limber Big Bear also signed the richest deal for a defensive player in the league. 
In one of the more touching moments of the night, a typically reserved Bosa got emotional as he talked about calling his father to humblebrag about his $135 million deal. 
Bosa's father, John, better get used to phone calls like that because in a few years he'll get one from Niners star Nick Bosa. 
Hopefully, with all that money, Bosa buys the "Double Swipe" boat he's always dreamed of and fulfills his destiny of becoming Joey Boatsa.
The Star of the Show: Anthony Lynn
Without actual practice, the coaches were the leading men of the debut. And while many expected Rams coach Sean McVay to be the star, it was Lynn who stole the spotlight. 
After announcing that he's recovered from coronavirus, Lynn explained — with his wife by his side — exactly how he got into coaching and ended up in Cleveland, the worst place for a single guy in America. Lynn should consider himself lucky, of course. If he thinks being single in Cleveland is tough, try dating during a pandemic. 
Lynn didn't stop there. After showing off his impressive amount of BBQs, Lynn went completely old-school.
But Lynn's biggest highlight of the night was when it came to cutting 25-year-old tight end Andrew Vollert. 
The undrafted Weber State product didn't take kindly to getting his walking papers.
The best part is, Lynn loved it. He ate that shit up. He enjoyed getting cussed out so much that he strolled on over to general manager Tom Telesco's modest-looking office to brag about it. The NFL really is a different animal. In fact, I'd be surprised if other NFL coaches were watching that and didn't pick up the phone to call Vollert's agent. 
To be fair, as Lynn said, Vollert "ain't Antonio Gates." 
On a mostly boring episode, it was Lynn who won the first episode. To recap, Lynn shit on Cleveland's dating scene, got cussed out and liked it, owns multiple BBQs, is anti-brush, kicked Rona's ass and says "Tie-rod" instead of "Tuh-rod." Give this man an Emmy and a holiday.
Now all he needs to do is find how who pooped in the Porta-Potty.
Photo: Getty Images