NFL
August 7, 2020
BY Lance Cartelli
10 Must-Have NFL Players for the 2020 Fantasy Football Season
The NFL season is coming (we hope). 
That means it's time to start gearing up for fantasy football drafts. While finding players on the waiver wire and making key trades is a vital aspect to competing for championships, fantasy managers must nail the draft if they want to take home their league's grand prize along with bragging rights. 
Just last year, it was Lamar Jackson and Christian McCaffrey who became the guys that every manager needed to draft, but who are the players this year who have to be on your team? 
Here, we've listed our 10 must-draft fantasy football players for the 2020 campaign. You'll thank us later. 
Russell Wilson, Seattle Seahawks
Finding a quarterback in fantasy football is getting easier every year, but finding an advantage at the position is becoming a lot more difficult. 
The savviest players have long been aware of how much value a running quarterback brings to a fantasy football team, but it seems that the rest of the world has started to catch up on that thinking. No longer do guys like Lamar Jackson, Kyler Murray, Deshaun Watson and Patrick Mahomes fall further than they should in drafts. But one guy that seems to be forgotten is Russell Wilson. 
The Seahawks quarterback finished with the fifth-highest fantasy points per game total at the QB position with 20.5 — and that was with an extremely conservative offense. 
Imagine if Wilson didn't have to put on his Superman cape and save Seattle every 4th quarter. If he was unleashed from the opening snap, Wilson could easily finish as fantasy football's QB1. 
Although that may never happen, it's a safe bet to make on a quarterback with a high floor, who is undervalued compared to other dual-threat passers. 
Plus, the Seahawks have been mentioned as big-time players in the Antonio Brown sweepstakes. If the Seahawks trot out a wide receiver trio of AB, Tyler Lockett and D.K. Metcalf, then the Seahawks might have no other choice than to unleash Wilson.
Josh Allen, Buffalo Bills
Speaking of running quarterbacks, there might not be a signal caller who runs more often in 2020 than the Bills' leading man. 
Allen, who might not be the best quarterback in the NFL, is incredibly valuable in fantasy football. Despite a lack of accuracy and touch in real life, Allen finished as the overall QB6 in 2019. That's because he's such a good runner. Allen had the second-most rushing attempts by a quarterback in 2019 — behind only Lamar Jackson — and turned that into nine rushing touchdowns, the most in the NFL. 
The Bills also realize the limitations of their tall starting passer. Buffalo has put an emphasis on putting weapons around Allen, adding John Brown and Stefon Diggs over the past two seasons. And while Allen might not be the most accurate passer, he unfurls a beautiful deep ball. And Diggs, the former Vikings receiver, is arguably the top downfield threat in the league. 
This all sets up Allen for a monster fantasy football season — and potentially a run at the overall QB1, but at a much cheaper price. 
Miles Sanders, Philadelphia Eagles
After the Eagles lost nearly their entire offensive roster to injuries a year ago, Sanders transformed into one of the most valuable backs in fantasy football. 
In his rookie campaign, Sanders tallied more than 1,300 yards from scrimmage and proved to be a weapon in the Eagles' passing attack. If Sanders can duplicate his output from his final eight games, he'll have more than 1,500 yards this season. 
Sanders, as it stands, doesn't have a ton of competition in the Eagles' backfield, either. Boston Scott played well at the end of the season, but he's not really a threat to Sanders' touches — especially in the red zone. 
The Eagles could always sign a running back, but anybody they add at this point would be a complementary piece to Sanders and not a threat to put Philadelphia in the much-feared running back by committee. 
The Eagles' offense has a lot of question marks this season, which might mean even more fantasy points for a young running back who is rising up draft boards to the middle of the first round.  
Kareem Hunt, Cleveland Browns
Drafting this Browns back is an absolute must in fantasy football this season. 
There just aren't many reserve running backs who can be placed in a starting lineup on a weekly basis and Kareem Hunt is one of them.
After returning from suspension last year, the former Chiefs star averaged 10 touches per game, racking up 12.7 fantasy points per game in PPR formats. That's starter-worthy right there. But what happens if Nick Chubb goes down with an injury? Hunt automatically becomes a fantasy football league-winner. 
He'd easily be a top-ten back who offers a higher floor and more upside than Chubb because of his passing-game prowess. That's someone you simply can't afford to pass up in the middle rounds of fantasy drafts. 
James Conner, Pittsburgh Steelers
The entire Steelers offense flopped a year ago when Ben Roethlisberger went down with a season-ending elbow injury and the world was forced to watch Mason Rudolph and Devlin "Duck" Hodges set the league back multiple years. (On a side note: Steelers, sign Colin Kaepernick). 
While everyone is expecting a bounce-back season from the Steelers passing game, don't forget about the improvement the running game should make. James Conner, one of the most coveted runners two years ago, could be a RB1 who you don't have to draft in the top two rounds of fantasy drafts. 
Conner's only competition in the backfield is Benny Snell Jr., Jaylen Samuels and rookie Anthony McFarland Jr.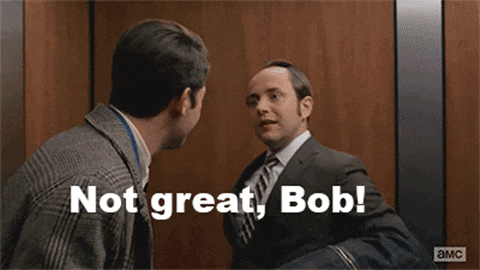 And with the coronavirus pandemic all but ending any chance of a legitimate training camp and preseason, the Steelers — and Big Ben — will want guys who they trust on the field. And they trust Conner. 
If healthy, Conner could be the 2018 version of himself who had nearly 1,500 yards from scrimmage. 
Allen Robinson, Chicago Bears
Like at quarterback, it's never been easier to find wide receiver talent in fantasy football. But as more and more teams turn to the spread offense and three-plus receiver sets, target share for the top pass catchers in the league will continue to drop. 
But not for the Bears' best receiver. 
Robinson looks to be an absolute target monster in the Bears' passing attack. ARob finished the 2019 campaign with the third-most targets (154) in the league and he has a real shot at being No. 1 in 2020. 
The two guys ahead of him, Michael Thomas and DeAndre Hopkins, should both see fewer targets than they did a year ago, while Robinson figures to be featured even more. 
Robinson should also benefit from an upgrade at quarterback. To his credit, Robinson has played with a collection of passers who could end players' careers. It's really a travesty that one of the best receivers in the league has been forced to play with Blake Bortles and Mitchell Trubisky. ARob also had to suffer in college with epic bust Christian Hackenburg. 
While Foles isn't a top-tier quarterback, he is a major upgrade for Robinson and the Bears. Robinson offers top-five fantasy upside and he can be had in the third or fourth rounds of fantasy drafts.  
Terry McLaurin, Washington Redskins
Robinson isn't the only top receiver on his team with barely any competition for targets. Washington's surprise from a year ago, Terry McLaurin, looks to be a funnel for targets in the passing game. 
In just 14 contests, Scary Terry turned 93 targets into 58 receptions, 919 yards and seven touchdowns. Not bad for a rookie who had to play with Case Keenum and rookie Dwayne Haskins. 
While Haskins gets a lot of hate, he showed traits of being a quality starting passer in the league — and he clearly has a connection with his former Ohio State teammate. 
In his sophomore seasons, McLaurin should see a lot more opportunity than his 93 targets from a year ago. It's borderline erotic to think about what he can do with 120-plus targets. 
And his biggest target competition is a guy named Steven Sims Jr. 
McLaurin is a near-lock to prove more valuable than his ADP suggests.  
Calvin Ridley & Hayden Hurst, Atlanta Falcons
With Mo Sanu and Austin Hooper gone, the Falcons' passing game is full of what every fantasy football player desires: opportunity.
Sure, the Falcons still have Julio Jones as a target monster, but the future Hall of Famer is 31 with a history of foot injuries. Not to mention that the Falcons passing attack can support multiple fantasy players. 
Ridley, an ideal WR2 in real life, has a chance to be a WR1 in fantasy this season. Since entering the league in 2018, Ridley has been a touchdown machine, hitting paydirt 17 times in 29 career games. He should see even more targets in 2020 with Hooper out of town. 
That leads us to a player who could be a steal in fantasy drafts: Hayden Hurst. 
The third-year tight end was acquired by the Falcons in the offseason to take over for Hooper, and he's in line to have the best season of his career. 
Last season, Hooper was the third-highest scoring tight end in fantasy points per game with 14.7. Now we don't expect Hurst to replicate those numbers, but he could be a sneaky selection in the middle-to-late rounds as he could easily finish as a TE1 in 2020. 
George Kittle, San Francisco 49ers
Travis Kelce is on the best offense in the NFL with the league's best quarterback, so why isn't last year's TE1 a must-draft player in fantasy leagues this year? That's because George Kittle has the greatest chance to be the top-scoring tight end in fantasy football this season. 
In PPR formats, the league's two elite tight ends both finished with 15.9 fantasy points per game, but Kittle missed two games which dropped him to TE2 overall. 
While still extremely talented, the 49ers defense won't be as good as last year after trading away DeForest Buckner. With the Niners expected to surrender more points this season, that'll mean the offense will have to increase their scoring output and throw the ball a lot more than they have in the past. 
That'll mean a lot more opportunities for the top tight end in the NFL — especially with Deebo Samuel's offseason foot injury threatening the start of his 2020 campaign. The 49ers also lost Emmanuel Sanders to the Saints in the offseason. Without their top two receivers from a year ago, Kittle will need to become an even bigger part of the Niners' passing game. He was already the team's top offensive weapon and his opportunity will continue to grow as long as he stays healthy. 
Kittle is also due for a big season in the touchdown department. In three seasons, Kittle has scored just 12 touchdowns. It would be a surprise if he didn't experience some positive regression and score double-digit touchdowns in 2020. 
It appears you'll have to grab Kittle in the second round of fantasy drafts — but he's worth the investment at such a top-heavy position. 
Photo: Getty Images / Lines.com Illustration